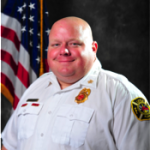 Chief Josh "Moose" Dunavan has been with the department since 1999.  He started as a volunteer and worked his way up the chain to become Chief in September of 2006.  Chief Dunavan works closely with the City leaders to ensure the needs of the community are met.  Chief Dunavan is also certified to the Instructor II level with the State of Arkansas and thru IFSAC (International Fire Service Accreditation Congress).  He is also the State Advocate for the Everyone Goes Home Program put on by the National Fallen Firefighters Foundation.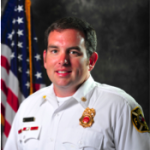 Since joining the Fire Department in 1998 Deputy Chief Scotty Epting has worked his way up the ranks holding position of Firefighter, Captain and now Deputy Chief/Training Officer.  He works to coordinate up to date and valuable training.  He works hard to be proactive in our training and not reactive, this is to ensure the safety of our crew and the people of this City.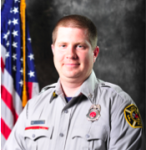 Captain Brad Clement has been with the Fire Department since 2001.  Captain clement is currently tasked with the position of Station Captain.  As Station Captain he is in charge of station upkeep, repairs and overall general cleanliness.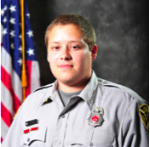 After Joining the Fire Department in January of 2009, Captain Kyle Dickey quickly became a leader in the department, even while holding the position of Firefighter.  Captain Dickey then became a Captain and now holds the responsibility of being our Fire Prevention/Public Education Captain.  He sets up public demonstrations and educational opportunities with the general public as well as coordinating with the local schools.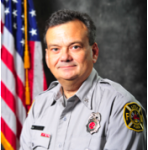 Captain Bob Stout joined the Fire Department in June of 2011 bringing with him experience from Indianola Fire Department in Iowa, where he held the position of Captain before he relocated to NW Arkansas. Captain Stout now holds the position of our Apparatus Captain. He is responsible for maintaining our fleet of vehicles. Our fleet is of utmost importance for us thereby making this position a very critical one.