Job Opening: Assistant City Clerk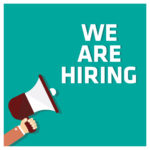 This position is not available at this time. 
Salary:  $12.00 /Hour
Opening Date:   07/07/2017
Closing Date:     07/21/2017
Job Description: 
Under the general supervision of the Recorder/Treasurer, performs complex, responsible and highly confidential administrative work.  The Assistant City Clerk is expected to prepare reports, correspondence, and information and documentation for electronic imaging; attend evening meetings; transcribe minutes of various boards and committees as assigned; answer telephones and route communications; and educate city departments as to record retention and destruction.  Employee is also responsible for maintaining a variety of files and records.
Education and Experience
        High school diploma or GED equivalent required.
        Associate's degree or Bachelor's degree highly recommended.
        Must have at least some course work at the college level in political science, communications, business, or public administration.
        Must have at least two years' experience in an administrative position, preferably in a public service position.