City of Little Flock, Arkansas
1500 Little Flock Dr. Little Flock, Arkansas 72756 • (479) 636-2081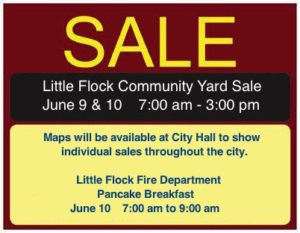 Samaritan House will be at City Hall on June 10 also to accept donations of unneeded items
---
Little Flock is a residential community in northwestern Arkansas and is located north of 
Rogers (Benton County)
 and east of 
Bentonville (Benton County)
. Although it remained unincorporated until 1970, Little Flock was established in the 1840s. The city's principal landmark is the Little Flock Primitive Baptist Church, which was organized in 1843.
Source: Encyclopedia of Arkansas. 
The City of Little Flock, AR:
Mayor: Open Position
Recorder/Treasurer: Linda Usrey
Chief Court Clerk: Peggy Burke
Police Chief: Jesse Martinez
Fire Chief: Moose Dunavan
Street Superintendent: Wes Usrey
Building Inspector: Mitch Iles
If you are interested in public office and would like to be considered for the position of Mayor. Please turn your resumes in to City Hall by the end of the month. You must live inside the city to hold this position.
1500 Little Flock Dr
Little Flock, Arkansas 72756
DON'T GO TO COURT!
Call. Pay. You're Done.